So here we have our living dead girl Hisako. She's pale as the dead (fittingly), her head is tilted all creepily, her legs are splayed, and she's leaning on her naginata.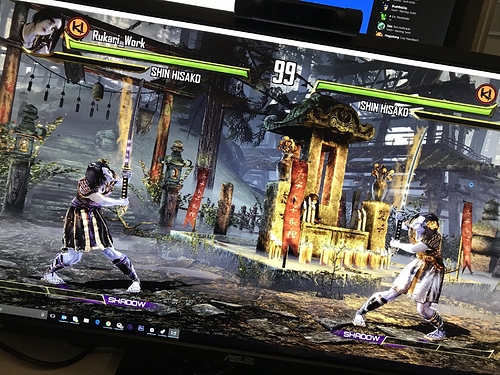 Now here's Shin Hisako. GRANTED, this could absolutely be her from a super early build. I have no idea beyond this being a photo Rukari put on Twitter today.
But if this is her final look, I must say… Head is tilted, legs are splayed, she's pale as the dead, and she still kinda looks like she's leaning on something that's not there.
Do you think that IG should change up some of her more ghostly attributes before releasing her? Of course, we don't know, maybe she's still some sort of being that would stand like this and what not, but I dunno… If she's human or even a goddess, it just seems odd. Am I crazy?