So, as the title states, this topic is focused on pretty much you!
I figured that since Killer Instinct has always been a relatively small community and the forums only make it smaller, it would be nice to build on our small community and get to know who we all are. While we may have an unspoken comradery with one another, I would like to embrace that unspoken comradery and essentially, give you a spotlight.
---
Okay, let's get started shall we?
Show us who you are!
Don't be shy! Show us who you are with a personal photo and a photo of your avatar. What subtle soul lies behind the Killer?
Tell us who you are!
Take this moment to tell us about you. Who trains us, spars us, and competes against us? Here are some suggestions to get you started…
What is your name?
What is your age?
Where are you from?
Where did your Gamertag come from?
What is the meaning behind your Gamertag?
Are you new or returning to KI?
One interesting fact about yourself (or mayber even more)
Final note?
---
oTiger Spirit
Avatar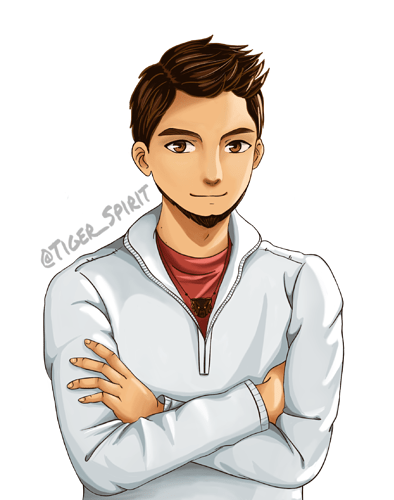 Myself

My name is David (you can call me Tiger though), 21 years old. I am from Colorado, born and raised.
My Gamertag as you most likely can already tell, is heavily influenced by Killer Instinct. My favorite animal was already a tiger so when I got around to playing Jago, it sort of just became a thing. I really just wanted it without the "o" but, like most good tags, it was taken by someone who hasn't logged on since 2007. The meaning is pretty much self-explanatory, the spirit of a tiger is to have the heart and will of one, similar to that of a lion.
I did play KI Gold when I was younger with my older brother, like most great classic games, but never truly got into it like I did with this game, so I suppose I'm new to a lot of the lore to KI.
One Interesting thing about me is that I used to consider fighting games second to my least favorite genre of games. I still won't ever like racing games, but KI has brought me closer to fighting games where I closely follow tournaments and even convinced me to try out for one, which was the worst idea -but still fun!
Final note, is you guys are an awesome community and I genuinely am happy to be apart of what is our community with wonderful peeps and devs.