These hypothetical threads/discussions are always fun and its been a long time since I've posted something like these on the Ultra-Combo forums so what the heck let's do it.
__
With only 280 characters on Twitter it was hard to as you could imagine to do an extensive explanation but here I can go more in depth. For this fun exercise the goal is to take your favorite character in KI or the one you play the most and figure out what you would add to spice them up or make them more fun/cool.
While Orchid is my favorite character everyone says shes too boring in this game and that breaks my heart. With that in mind I wanted to come up with three things to change that opinion of people but also cater to what I want as well.
First up I'd love to see Orchid's helicopter kicks make a return. This is mostly a cosmetic/flavor thing but it just looks cool as hell especially in her Ultra in KI2. I wouldn't really care if it wasn't part of her tool set but other fun ways to add it back would be as an ender or part of her ultra.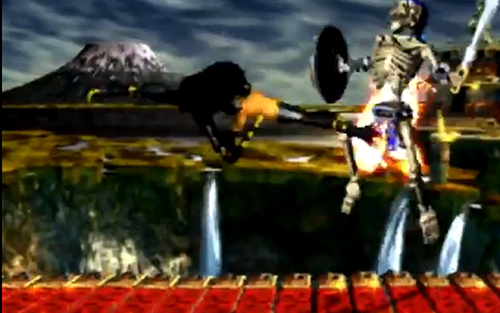 We gotta bring back the classic Orchid fireball. Back in the old games almost every character had a FB and I'm glad DH/IG made the decisions to cut back on that but I think it fits Orchid's design pretty well especially with the new direction of her tonfa being lazer sticks now haha.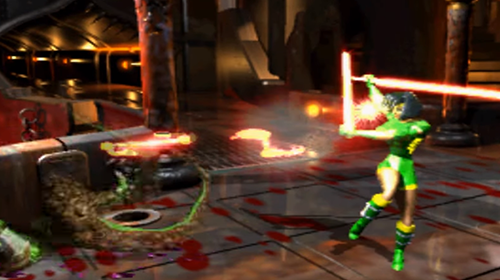 Lastly and probably the biggest one is my idea to allow access to her ability to turn into a firecat more often instead of just used as an animation. The best way to explain this is to use an example like Zeku from from SFV where he has two modes and two different tool sets. For Orchid it could be her Instinct Mode or perhaps a special trait she could activate every so often that gave her new tools to work with but while also looking flashy. She turns into her firecat form and could gain armor or become invincible to projectiles for a short time, maybe even have special auto doubles and linkers while in this mode. Just a fun idea to spice the character up and turn a "boring footsies character" into a flashy fun character.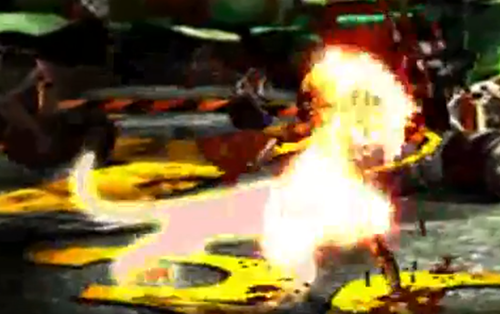 __
Quite frankly I'd love it for them to go back and look at every character and give them something from the old games that didn't make the cut in the 2013 version for example let Spinal take the appearance of a different character; while it might not have any practical use it would just be something flashy and fun to have. Another example is to let Cinder turn invisible during auto doubles or something like in KI1.
Share your ideas here guys I'd love to hear them.
<3