Currently Killer Instinct and Mortal Kombat X for me here
This past week Gears Ultimate, Until Dawn and Devil's Third.
KI and Forza Horizon 2 are the games I keep coming back to.
metal gear solid 5 and mad max. bout to boot up grandia II on my PC soon as well

Been Playing some KI and some SMITE. Trying to be a B.A. Loki Jungler, Boss Carry Artemis, and Epic Support Chang'e. LETS GOOO! (lol smite hype)
Tried out the Forza Motorsport 6 demo yesterday. My first race in the rain I came in at a 23rd place -_-
To my defense I was playing on the second to hardest difficulty!
But, the rainsplashes when driving through the waterpuddles could have been made better. They feel more like an actual waterexplosion rather than a real life spray.
Also played a little bit of Mega Man legacy collection and I have to say that the museum is really nice!
There was one RX7 in there. But I chose the VW.
awesome, good to know! no RX-7 in a game = me not buyin it
edit: RACING game for clarification (unless its F-Zero or some shit)
Currently: Smash Bros4 and Warframe.
I was jamming on some Skullgirls this weekend for the first time.
Damn, that game is a lot of fun.
lol, so we got a sega genesis. we played…GUNSTAR HEROES. omfg, that piece of ■■■■ game is hard on expert. i was in pain and it was beautiful! my 10 year old self would be lol'ing at me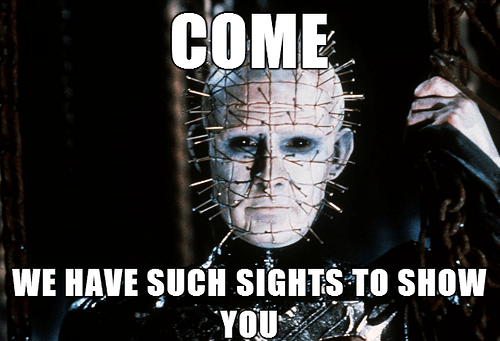 Conker's Bad Fur Day

AHEM! MI MI MI MI MI MI! I…AM…THE GREAT MIGHTY POO!

Tomb Raider as it is free for Gold members.
Had finished the story months ago already and sold my copy.
Need 100% completion, so downloaded it again for free. Now I am at 74% trying to find all collectibles.
I've been meaning to play it…
But I've been distracted with Rare Replay and The Taken King
Started playing Animal Crossing New Leaf again. A great time killer.
Also have Project M and Smash Bros 3DS/Wii U going.
Further distracting myself with Brutal Doom v20. H.ell of a mod for a H.ell of a game
Started Practicing MKX again with Johnny Cage…(I can't stay away from fighting games XD)
I am currently playing Forza Motorsport 6 & Super Mario Maker


Waiting for that Uncharted collection to drop. Never played any of those games… Kind of regret that I did youtube a playthrough of them however…