We recently updated to the latest release of the forums so you might see some changes.
Improved, Simpler UI

Moved like count inline with the reply buttons, so topics with lots of likes are not so vertically expanded.
Unified the notifications and user drop down at upper right, so there's one less glyph at the upper right to make you think.
Overhauled and enhanced the hamburger menu and notifications
Introduced subtler styling for staff actions in topics, so the conversations are not so visually interrupted when a staff member does something to the topic.
Added subtle interstitial posts to better indicate big gaps in ongoing conversations ("two weeks later…")
Full Page Search

Mobile Layout Simplified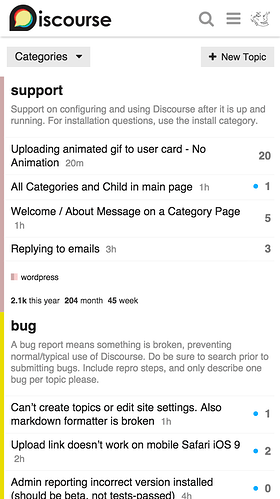 Other Updates Include
Improved Embedding
Better Performance
and a whole bunch more that you can read
here
If you come across any issues, add a message below.