Hey everyone!
I've been wanting to make this thread for a long time, and since I have a feeling that the next few days will be the quiet before the storm, I think now's the perfect time. But first, let me sandwich this with some positivity:
Have you all watched the Season 3 fight reels? It's apparent that whoever makes those put a lot of love into demonstrating each fighter, while highlighting some of the new moves from older ones. Oh, and the outro music is the icing on the cake! Well done! Check 'em out if you haven't already!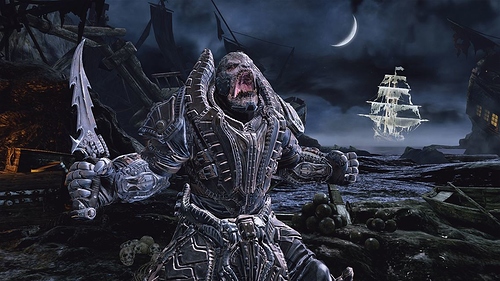 Now for the tough part- Unless you were living under a rock, you were likely spoiled by the unfortunate leak that Mira & General RAAM were inbound to Killer Instinct… It's a ■■■■ shame because I absolutely love the big reveals that the KI Crew makes for their latest fighters, and I always enjoy a well-planned surprise. But how did the Mira/RAAM leak happen? Does Iron Galaxy or Microsoft know who spilled the beans? And for the community, how did you feel if you were unlucky enough to have them spoiled for you? While I was incredibly disappointed in the spoilage when the leak invaded my Twitter feed (with a big "Hey Look! Mira & General RAAM coming to Killer Instinct!!!"), I still loved the official reveals, and the characters themselves.
General RAAM is easily my favorite fighter from this season, and unless the final fighter of the season is ultra-special, RAAM is my best buddy of S3. Oh, and I never leave home without my lambent accessories and the Retro yellow color; It's as if RAAM survived into Gears of War 3 while accepting his lambency fate… Too cool!

Thanks for reading, and it'd be great to hear from both the KI Crew, as well as the community about how they felt when the leaks hit the fan. We've got so much to look forward to this month, and I'm totally hyped to see what's next! Fight on!
-Zenek