I wonder if people can get banned for this??
Pretty sure this is official, or at least it certainly seems like it.
I hate to do this because a lot of people like to randomly @ devs for no reason, but @rukizzel, have you started handing out codes for Shadow Lords yet?
How did you get Shadow Lords???
I was at EVO and signed up for early access. I assume the mode is being stealth added to people who did the same, and I guess a few other random people besides.
People keep mentioning codes, but don't really see why they expected them. Everything is handled online, so really not necessary I wouldn't think.
I would love to try the mode, but don't want to step on any toes in doing so. Has anyone heard otherwise that it shouldn't be played right now?
If @SonicDolphin117 said he got access after previously not having any, then yeah, I think it is.
@STORM179 I use code because that's how Rukari referred to it as here:
So something's up. This is interesting…
…aaaaaand now I have it. Huh.
I wish it would magically appear for me.

There's a trick to getting it ?
Hey

Honestly it would suck/be unfair to get punished for playing it because since early today people started playing/streaming and people notified the ki team about it and they never responded. They could've addressed the issue and they didn't.
I started playing KI to check on Shadow Lords because a friend was playing it, but I don't have the mode. How come this guy has it? I saw many ppl playing it. I was late ro try it out? Can anyone tell me what's happening?
Checks Xbox for Shadow Lords
Nothing on Screen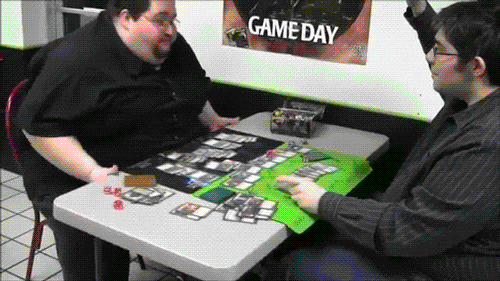 @CStyles45 What about that competition you mentioned for people to win an early access code?
Why would I post feedback on the bug thread?
It ensures that your issue is seen by the entire Dev Team and can be tracked/logged.
That's what Ive been trying to tell everyone as well. Your not going to get a code to enter in the Xbox store. You are going to get a patch sent directly to our console.
I got it this morning, at first I didn't, then I signed out of my profile and signed back in and it was there, I feel soooo great about it, probably won't sleep all weekend… only got up to reviving Jago before work this morning