Yarr!
Today be the launch day of the BIG Sea of Thieves beta, and I thought of a really cool way that Rare's new pirate epic and Killer Instinct could cross paths- A new skin for Spinal!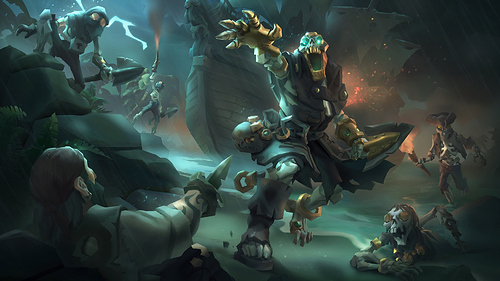 The Gold Hoarders are a special guild in SoT whose members are completely and totally absorbed in the singular goal of amassing as much gold, jewels, and any sort of other treasure, but sometimes these loot-hungry pirates come are reanimated after death, leaving the living to get these blinged-out skeletons to take a final dirt-nap.
The skeletal Gold Hoarder enemies from Sea of Thieves are a really fun design that exemplifies how far these pirates took their greed, and that they brought their love of wealth with them beyond the grave and back! How cool would it be if Spinal got a brand-new skin to become a Gold Hoarder pirate himself? (The design I had in mind would be based off of the emerald-eyed freak in the art scattered in this post!)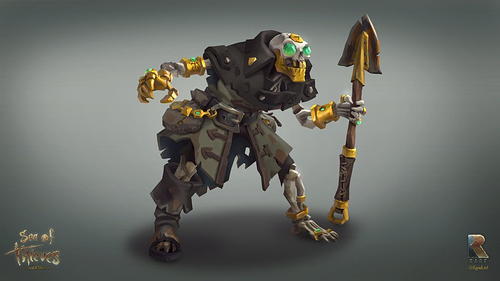 After all, Thunder got a special skin via the "Legend of Thunder Pack," and it would be extremely cool to see Killer Instinct reflect the release of Rare's latest game by adding a new gem-encrusted pirate skin for everyone's favorite crazy fightin' pirate skeleton.

What do you guys think? #BeMorePirate #PlayKI
-Zenek