#LAUNCH DATE IS ON SATURDAY, AUGUST 20, 4PM BST
After the AMAZING experience of the first volume, we bring you the second!
PLEASE NOTE: All players are given an assigned character at random, to use for the entire event.
If you use any other character than the character you have been assigned with, or if you're unable to make it on match day, you will be DQ'd.
Trading is NOT allowed in this or any future Random Character Tournaments.
Will be streamed on Twitch.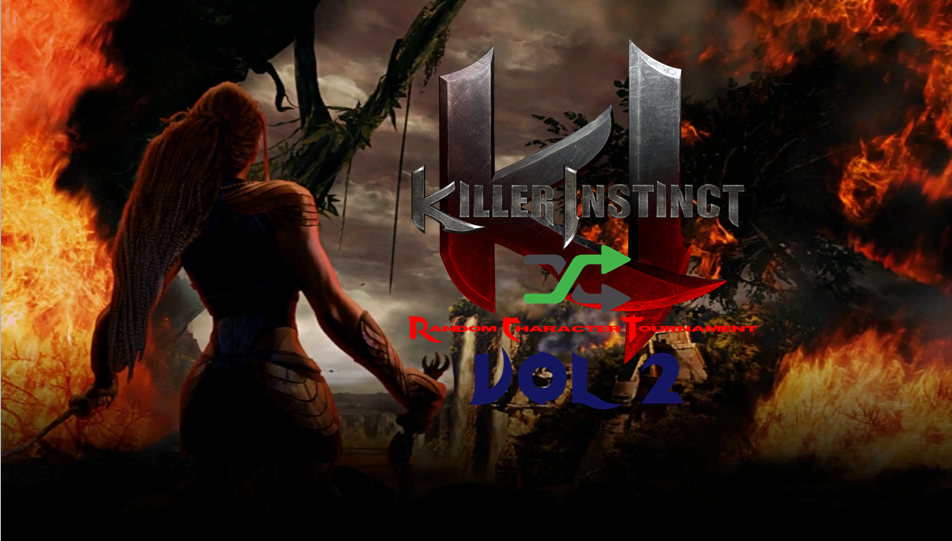 FIGHT ON!
Standing character assignment:
Jago-- BLAZEaMC
Sabrewulf-- KevBones10
Glacius-- hippie103 SECOND PLACE
Thunder-- DarkJoey
Sadira-- nad2dare
Orchid-- Vecayse
Spinal-- FAF | mrbevis01
Fulgore-- DarkLrdChuckles
Shadow Jago-- SightlessKombat
TJ Combo-- Dayv0
Maya-- Ixion_90
Kan-Ra-- Sasuke99I THIRD PLACE
Riptor-- ProGrammerz
Omen-- FallofSeraphs76
Aganos-- Skryba
Hisako-- Ziarist
Cinder-- GimmyYourTortas
ARIA-- Crainiak24 FIRST PLACE
Kim Wu-- Omardawg
Tusk-- Soul Reaver 100
Arbiter-- PV Xenoraptor
Rash-- Eltony88de
Mira-- DulXboxOne
Gargos-- BH | swordsman09
General RAAM-- gr1mgr1n84
Eyedol-- Marbledecker
If you're interested in competing, here's the link to the signup page: http://challonge.com/tournaments/signup/2gi0brRB8T