06-01-17 update GUYZ!!! THANK YOU @Ravan86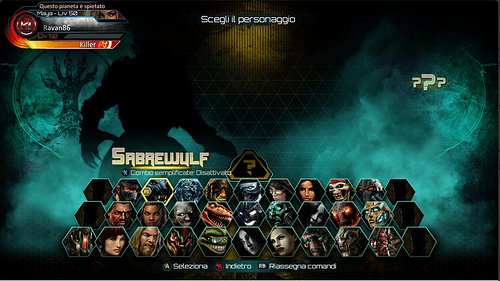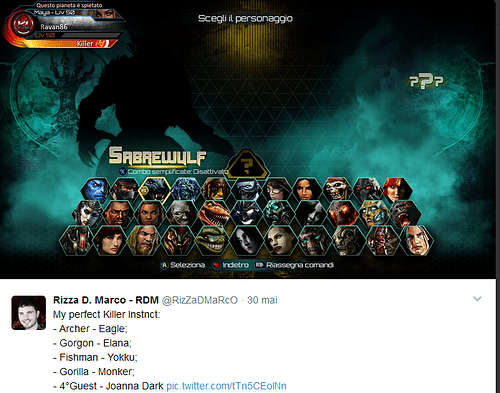 JUST TO LET YOU KNOW once AGaIN NEVER GIVE UP GUYZ!!!
05-13-17
Hi guys once again im back

now with something interesting,
REMEMBER WHEN READING THIS? THIS IS ONLY FOR FUN, BUT WE CAN ALWAYS DREAM ABOUT.
@rukizzel @developers please if i made a spoil just let me know i will erase my thread.
I made these in remembering from that survey IG made some months ago, they asked us what do we wants or what could they add like characters.
yall remember that survey with sharrman, johanna, broccoli man etc…
What do you guyz think about a full roster!
i mean to get all empty place fullfilled by new characters. then only the game could end!.
This game has so much potentials and at this period , you guys has surely noticed how much new characters are comming out in other Fighting games like MK or SFV or other.
We all know ki is really good, so why to stop something just when hes getting good?
i mean we almost get ultimate for most of the cast then after that they could add new costume with customisation etc…
but today im just about the full roster , IMO this game should end at least when the roster is fullfilled like that.
i mean its so obvious to me. that something miss in all these place .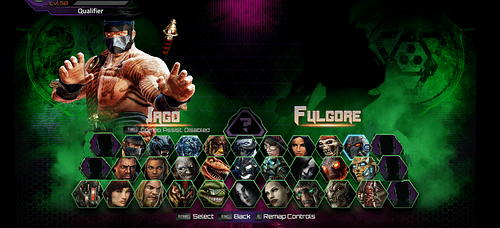 would be great to end that game when the selection screen is fullfilled
No more new characters
And also for the character customisation screen it could be like that,
Notice on this one is a extra block for character.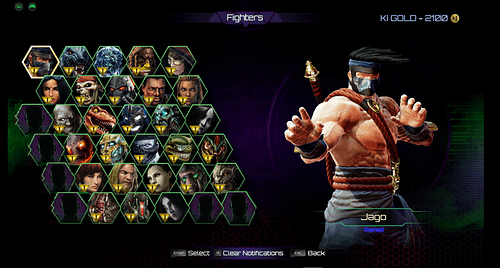 so here is a poll just vote and let us dream .
What 5 or 6 characters out of that suvey made months ago and more others, do you like to see in the future" if there is one future " to me well!
SHARKMAN ( no tj)
MEDUSA
EAGLE
SPAWN
JOANNA DARK
SHADOW ORCHID
MAGIC ARCHER
LOVECRAFTIAN
DJINN
WENDIGO
HALO BRUTE
KING MONKEY (RIZZA D MARCO STYLE)