How??? Did you just ask them or was it a twitter contest?
It was a twitter contest.
In glad it went to a TJ COMBO main.

TJ Mc-Combo. Nice.


Thank you. He's been my homey since I was a kid and had KI on SNES.
Color him purple, then he's Shadow Drago.
Nice one. I tried to get one. No luck for me

Lol, sounds like the theme of TJ's Ultimate.
I got one too! Thanks @UABass / @UltimateToy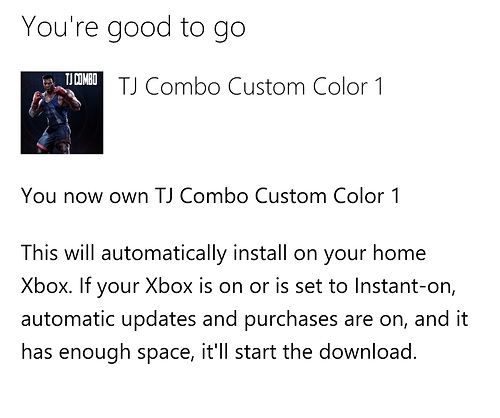 Cinder next?

The only color I'm missing that I want is Jago Color 11 with the camo pants. The price of the sound toy is a bit too high just to get a color tho.
Does anyone know if the Combo, Cinder, and Orchid figurines are ever gonna release? Or have they been scrapped?
Last I heard they were indefinitely put on hold.
When that will change? I dunno.
To any and all interested, as I know I am, Ultimate Toy and their promoting players like @UABass have tweeted saying that Cinder's color 10 will be coming soon to a twitter giveaway! Be ready to follow and retweet to earn a chance to get this color! I want one of my own and I'm gonna be waiting for when the giveaway goes live.
I've won both TJ and Fulgore's Color 10's from twitter. I think my winning is all used up. Good luck everyone!