I feel like part of me has died today
Not gonna lie, this hurts so much. I used to listen to his music back in high school. One of very few musicians I ever bothered to learn by name.
Linkin Park won't be the same without him.
How? I havent had a chance to read it.
Man, this sucks… And in the same way as Chris Cornell too, whom he'd apparently been close friends with.
It's sad, but here's hoping they're both at peace.
My heart aches having to read it. I've always have loved listening to Linkin Park since I was kid. And now, I don't think I can listen to their songs and not think about what just happen.
"Early reports indicate he committed suicide"
This is messed up. I have listened to their songs for quite some time, especially when brainstorming ideas on my story. My heart goes out to the family, friends, and the band :'(
This is devestating didn't realize he was hurting underneath his smile… today was Chris's birthday, a close friend of Chester, must have been on his thoughts.
Rest easy fellas.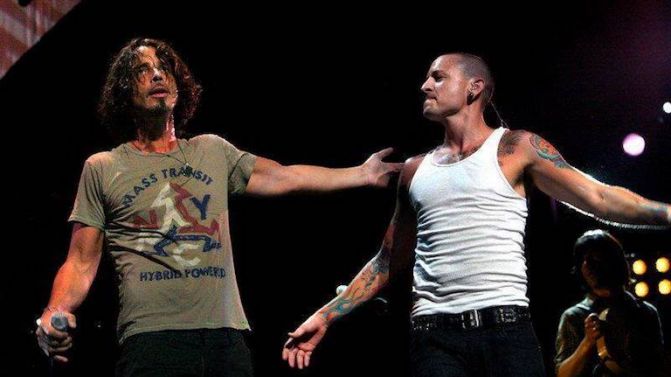 This sucks big time, hybrid theory was my first ever album purchased back at high school, and still to this day is up there with my favourite albums ever. RIP Chester.
ive never liked them, but that does suck for his fans
Man, that sucks. Hybrid Theory was pretty much the soundtrack to Geometry Wars for me back in the early 360 days, and I probably logged a hundred hours or 2 into that game. I also loved how when they made their songs for the first 2 Transformers movies they both had the same chord progression throughout the chorus as the classic Transformers theme song.
I hope everyone around him is taking the loss well.
Wow, this is REALLY shocking and sad music news I must say now



Does anyone else think it's strange that celebrities almost always die by either hanging themselves or overdosing on drugs (prescription or otherwise)? I'm starting to wonder if there's something more sinister…
In any event, it's always sad to see someone take their own life. I can't imagine what it feels like to think that you've got nothing left to live for.
I think a lot of it has to do with the "cleanliness" of the death. In both cases there is little gore for the family to deal with.
Mental illness is a very real issue, and sadly depression can lead people into dark places. Celebs get hit hard because their lives are so public, and there is a lot of pressure on them to perform, to be top of their game, and such.
Its always sad when a person feels that there isn't anything worth living for.

I'm not finished what I have to share from the inside of my heart. Working on it atm; but for now enjoy this song in dedication to Chester.