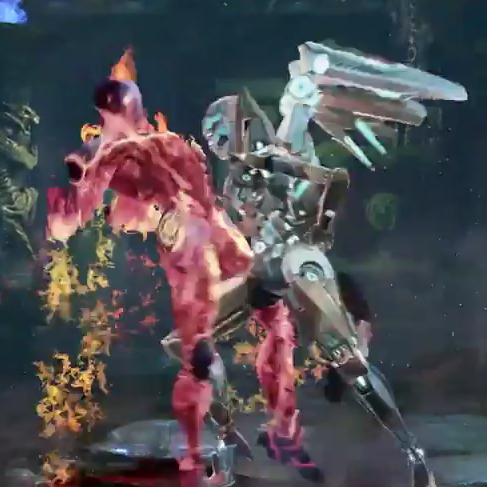 I honestly do. Is it weird that i actually ship people in KI?
Cinder and ARIA? Why not Fulgore and ARIA?

Never really thought as Fulgore being like that, Cinder has more personality. Its like boss/employee relationship. These two fit in that category
I can see it in a way, but I don't know if Cinder is into Killer Cyber Robot Babes. Lol
I think so. Cinder would have that kind of additude being how cocky and sarcastic he is, but if Fulgore and Aria are canon im leaving
Now how about Cinder and Sadira?


This post was flagged by the community and is temporarily hidden.
NO! Leave my Sadira out of it!
Haha no no, there are no Canon relationships (not this kinda relationship anyway) so far, so you can ship whoever you want! I mean, either way you can, but still. I'm not saying I ship Cinder and ARIA as well, but it definitely makes more sense than her and Fulgore i'd say.
our Sadira

Well, one of my KI Minecraft comics here has some hints of Cinder and Sadira shipping…

And I'm not gonna lie, I was going to actually make a Cinder and Sadira fanfic story, but my laziness just made me stop from doing it…

I ship these to because to me it makes more sense to ship Cinder with Aria than Fulgore with Aria.
(Sigh) KI rule 34 is here…
Be quiet its not like that

Everyone knows ThunderXAganos is OTP.
Ship? Is that suppose to mean a relationship?
after seeing this thread, im gonna kill myself
Lol Guys, It's not that bad. But ARIA would melt from Cinder's HOT body…