Glitch (Orchid Really put her body into this one)
You mad? (rage quits / Ultra disconnects )
This one is from Maximillian, going all the way back from Season 1. BEST K.O. GLITCH EVER.

Poor Kan Ra

Took this one the other day, I thought it was really funny.
LOL that trombone at the end though
I saw that in the Xbox Live message you sent. I didn't even know live messages had that functionality. You dominated that in the first few seconds.
that was you? the internet lied to me.
i dont have the image any more but i was pretty much fighting omen trying to beat an ultra combo record, only thing i really do anymore, and i managed to glitch his mask off
HAHA oh my gosh amazing. It seems that golden Glacius is trying to take the route of uh… peaceful resistance!
…And what went through my head.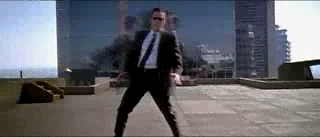 This was originally posted by some user in the Season 2 forums…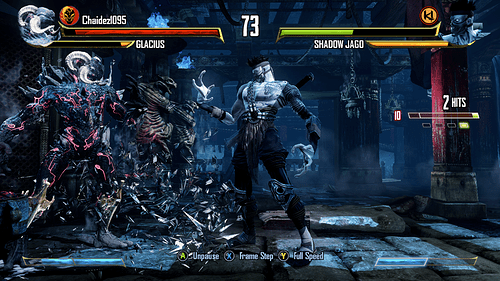 It seems that Shago here looks so…
…fabulous.

YEAAAAAAAAAAAAAAAAAAAAAAAAAAAAAAAAAH!
LOL, I remember seeing that in the Season 2 forums. Funny as heck!

SHAGO PLZ OMG LMAO What!? Creepy…
OH MY GOD XD
Shadow Gladogo
She does have a nice…Booty… Arrrr.
WELP! I learned something from that video: Orchid and probably a number of the KI characters are made from components which is expected when it comes to games. lol she put her heart, her mind, and pretty much her whole upper-body into Sabrewulf. Now that's dedication.
I got a glitch, this happend while my brother was playing as Riptor during the first week:
watch as the velociraptor uses her wit to stun the human with fear… it seems that Riptor has broke time round Orchid… ****
In other news a man is rages over a dog.