http://www.ultra-combo.com/forerunner-pack-shadow-lords-now-available/
In addition to the Forerunner Pack being added to Shadow Lords, the following changes have been Hotfixed:
Guardian Packs
Now includes additional Astral Energy to fully feed the Guardian per Tier
Astral Energy Improvements
Astral Energy cost for Common and Rare Guardians have decreased
Transmuting a Guardian also has been increased substantially
Multiplayer Gauntlet
Increased Daily Rewards for playing Multiplayer!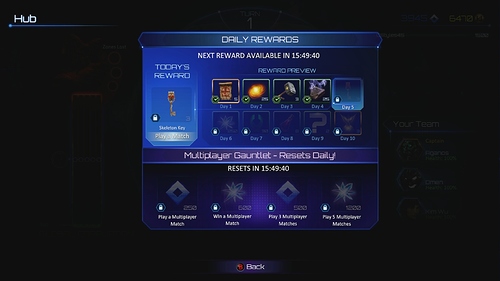 Play a Multiplayer Match = 250 Astral Gems
Win a Multiplayer Match = 600 Astral Energy
Play 3 Multiplayer Matches = 500 Astral Gems
Play 5 Multiplayer Matches = 1200 Astral Energy
We're listening and closely monitoring how Astral Energy works. These changes should encourage using Guardians a lot more now, especially online!
Fight On!