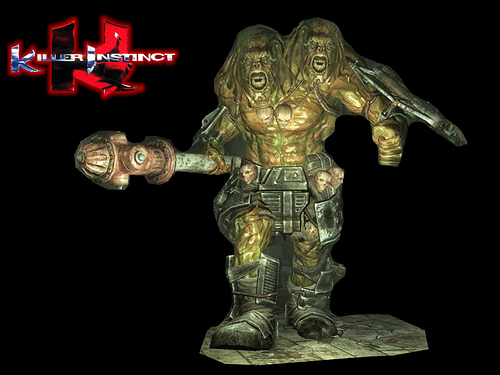 Simple, and to the point. Supermutant from the wastelands with two heads.
Story: Ultratech nuclear experiments laid waste to the Mojave desert. Thousands of barrels of toxic and radioactive waste poisoned the land and water. Eyedol, a homeless wanderer became poisoned and horribly mutated but survived.
Ultratech noticed his unnatural resistance and started experimenting with him, turning him into the cybernetic radioactive giant he is today.