I thought I would make a thread about this so I wouldn't keep going off topic in the Eagles Voice thread.
So even though the Current Game won't bring back time travel what if we used the time travel from the Original game to connect all the games.
So 1st we have the Original Killer Instinct Then we have Killer Instinct 2/Gold, Now in KI2 there was time travel so characters went back in time. Now this is where the connection happens because of the characters being back in time events would have changed and because events changed this would course a ripple effect/Butterfly effect all through time changing events creating a completely new Univers/Timeline and this is the Timeline where the current game takes place so many years later.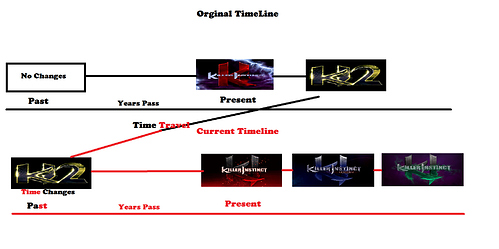 By doing this the Current Game and the Original can be completely separate from each other but can still be connected at the same time.
Obviously it's non-canon and something I just made up but it's a nice way to connect the games