Still the time to make his visuals more appealing and so please every single fan of Cinder. The things that bring a big contrast to his visual are his pad shoulders, his mask, and these things at his middle which i can't even tell what it is. Without these, Cinder would look legit, aggressive and even more badass. I like how his mask forms but it should be just a taunt or something. Maybe it should be reversed the way how he uses his mask when he enters the fight and while on instinct mode. To get masked only on instinct mode. Please drop these shoulder pads cause it makes him look very silly. He looks so awesome without the mask. Here's proof: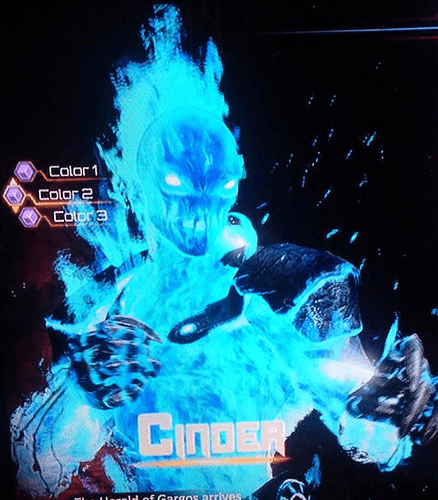 Perhaps its time to reconsider that giving him shoulder and middle pads along with the mask was a sad mistake. Would be a big relief see Cinder getting rid of this garbage.
And storywise, its all inconsistent, sorry.
"SHOW YOUR FACE TO THE WORLD CINDER. YOU'RE THE WALKING STAR AND KI TRICKSTER. YOU HAVE TO FEAR NOTHING"