Who's ready for reveal 8th character?
YES, I DO!
At what time will the Top 8 take place?
I'm quite nervous about who the character will be honestly because I don't think we're gonna get a season four if Eyedol isn't revealed.
Please let it be Eyedol…
Please let it be Eyedol…
Please let it be Eyedol…
Please let it be Eyedol…
Please let it be Eyedol…
Please let it be Eyedol…
Please let it be Eyedol…
Please let it be Eyedol…
There are going to be ppl who will strongly be disappointed if he's not revealed. If that's the case then let us all be wary of the forums.
If no eyedol I vote we all take a 24 hour pause from the forums as a day of mourning.
While I don't really mind if I see the character leaked or spoiled ahead of time I'm glad that this character has been kept under wraps so it's an actual surprise this time.
thanks for posting this schedule
People are expecting Eyedol: prepare to be disappointed. Why would he be a choice on the survey if he's going to be released anyway?
If there no Eyedol in survey, then KI community will know Eyedol is last character… I think that's why they put him in survey…
Because excluding him from the survey would have given away that he was the final character.
Good point, but I personally don't believe he's the final character. We'll find out tomorrow!
The odds are stacked against him, though I do remember Adam being asked why season 3 didn't have portrait silhouettes like season 2 did and he said it was because a two headed silhouette would give away that it was Eyedol as an example, if he is in they've been keeping a tight lid on it.
Yep. I think Adam was trolling us… How? Because I think he was talking about only Eyedol's original design in KI1994. Not new version… If they bring Eyedol back in KI Season 3, I'm sure he will be better than before!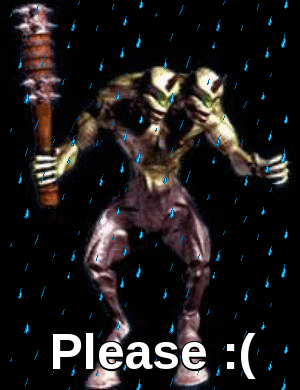 You have no idea how much I miss him! I really hope they bring him back in new KI! Sc-rew haters
I feel ya man. I am hoping he is the 8th character. I am already kind of preparing myself for the worst, but I still have some hope lol
Yup! But now, my gut feeling tell me it's Eyedol… I hope my gut is 10000000000000000000000000% right…
I hope it is too man, I really do.
Do we know if its after KI grand finals or before top 8 starts?