Happy Eyedol Day Everyone!
I hope everyone's enjoying our favorite bisected freak today, and while we know how Eyedol came to exist in this current time due to Kan-Ra's influence, that the hulking beast is/was a brilliant savage, and that he has an understandable beef with Gargos, we don't know as much as I'd like about him just yet.
Most importantly, WHAT IS EYEDOL? Is he a troll? An ogre? Seriously, I've been curious about this since he was announced, and my theory is that the big guy is a troll of some kind. (Please, can someone on the Killer Instinct team fill us in on this detail?)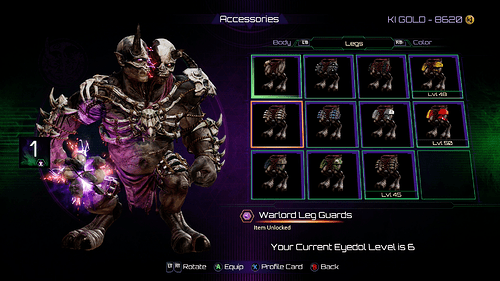 Why did Eyedol challenge Gargos? How long ago was that? If Kan-Ra stored Eyedol in the freezer, would his leftovers have gone so horribly bad?


I can't be the only one who has questions about Eyedol, and I sincerely hope that at least his species can be answered. Thanks a bunch for reading, and fight on!
-Zenek