User cards are designed for users to uniquely personalize however they see fit and provide any additional info to other user that they would like.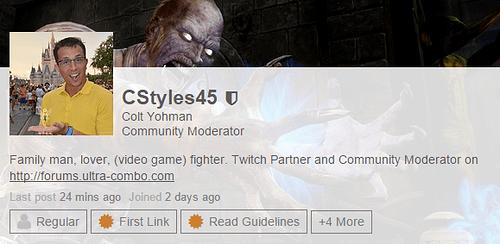 Within your preferences, you are able to upload an image, change your title, and add whatever description you see fit! If a user wants to perhaps see your other posts or Badges earned, they can simply click on your name and be taken to your profile page.
Down the line, you will be able to show off any prestigious badges you earn in the lower right section of the card.
Think of the User Card as the Profile Card is in game with Killer Instinct. Make them your own so you will be easily recognizable within the Forum Community. I look forward in seeing what unique designs everyone comes up with…
Start creating!