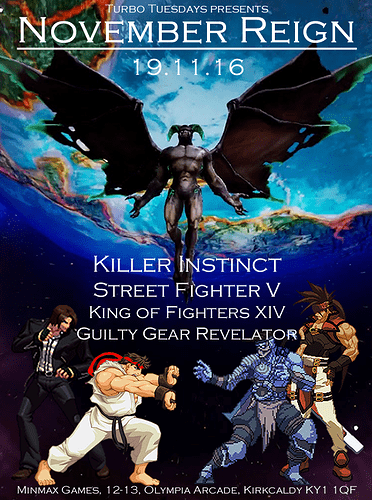 Hi everyone, Turbo Tuesdays are proud to announce our second November Reign tournament featuring Killer Instinct! Last year we held the biggest Killer Instinct event in the UK and we plan to be even bigger this year!
Details for the event can be found here https://www.facebook.com/events/144939575949722/
With registration here: https://smash.gg/tournament/november-reign-ii-battle-royale/register
We're can't wait to see you all!