I wouldn't say it's anything to worry about. KI needs some time like this to have a sense of stability. It allows the dust to settle and lets players get used to the system without constant change every month due to new matchups and patch work to balance things. This is a time where we can see character design flaws more easily, analyze the game in a stable control environment, and assess how the gameplay can be improved upon before the next season. It's not just a period of stability, it's also a creative period for IG without a monthly deadline to adhere to.
Last season, IG was coming off fresh, as they just took it over from Double Helix and continued their work. But after a good season, like in baseball, the team needs a break before the next one. It's a time the team takes to look at the highlight footage, assess where they need work, and start thinking about how to prepare for the next season.
Besides, it's not completely void of new content. Don't forget, they said that Shadow Jago is coming later this year, my guess is close to Halloween. Also, they are working on shadow enabling the rest of the cast, and we may see same balance changes. Maybe nothing major, but we have plenty to tide us over till next season.
I got a feeling the wait will be worth it for Season 3.
I wish we have time machine. lol
Remember Shadow Jago has his own moveset, he will not longer play like Jago so you have at least that to get involved with, learn or learn to beat when you begin to face a horde of Shadow Jagos this Autumn (I'm guessing he will launch this Autumn)
Don't worry @Ravan86, I'm sure IG has something up their sleeves to keep our attention. There's always the off chance that we may have the opportunity to beta test upcoming characters, besides Shadow Jago is right around the corner. And since they're not having to drop a character a month, we might even get some sweet new holiday costumes for the rest of the cast. Of course, this is all just speculation but honestly, I don't think Season 3 could've launched at a better time. Not only will IG have plenty of time to polish the season before release, but it will be dropping right behind Naruto Storm 4 and Street Fighter V. Spring of next year will be a great season for fighting game enthusiast. I for one will be town between trying to play Naruto and Season 3.
I'm just hoping it hits windows 10 before then. I don't want to wait till march to play!
Sorry buddy, Season 3 and KI for Windows 10 launches at the same time.
Yeah, they announced that at Gamescom. Season 3 and the PC release are set to occur simultaneously.
I remember DasBoSchitt using a line from Ralph Wiggum that will fit the PC release of KI.
"I am learnding!"
I hope they use this big time to fix ultimate combo mechanics and put more stage ultras in the game by rebuilding every single stage of season 1 and 2 from scratch. They need to give us something new otherwise season 3 will not be so interesting.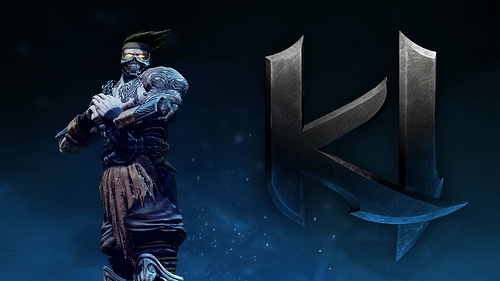 Good to know. Maybe by that time Windows 10 will not resemble a beta test and it will be safe to upgrade.
Different things have happened for different people as far as upgrades go. My brother and I's switch to W10 went really well, speeding boot up and load times quite nicely with minimal changed from Win7 (which I managed to restore with some options)…
Other people have had their computer toasted completely. It's a very dodgy it would seem. Upgrading later is usually the smarter choice anyway, so waiting likely won't hurt.
I'm still running Windows 7 and I haven't any intention to upgrade yet. From what I've read though, there are some issues that make me concerned to not even upgrade at all. I'm perfectly comfortable playing on the Xbox One.