So in case not all of you know, here around the small town of Prescott, Arizona we have a bit of a fire problem…
A wee little fire problem that's burned about 4400 acres of land, destroyed a few of the outlying towns, and has jumped the highway towards populated areas.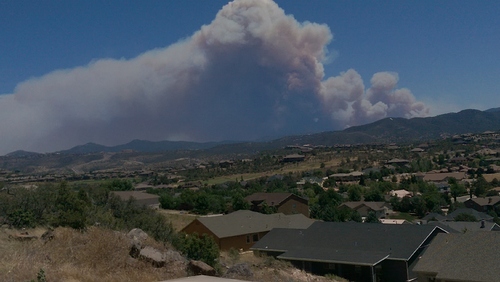 I've already had a few friends have to evacuate their homes, and one of them is probably going to lose a good chunk of their farm animals in addition to their property.
So to @Ziarist and any other Arizona KI players here, keep an eye out in case it gets any crazier.
And if I get any quieter about posting here than I already am… you'll know why dudes.