Believe it or not they are very few, you wouldn't know that at first glance though! Don't take this the wrong way, I'm not here to point out how "lazy" they were, quite the opposite. They did a very good job of retexturing Fulgore to make him look different as Kilgore! Its amazing how textures can change a 3D model.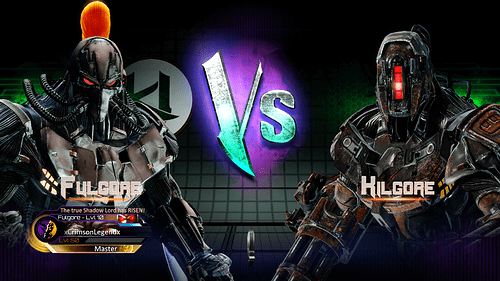 Firstly the physical changes, things that are actually newly crafted 3D models for the character or alterations of the base model somehow.
New head
New "hair"
New forearms
Removed tubes from sides, arms, legs & neck
Then the texture changes, models that are the exact same as Fulgore but have been textured to make them look different in one way or another.
Most metal plating retextured to have a rusty effect
Chest plating retextured with new bends and stuff
Shoulder & bicep "tendons" retextured to look like metal plating
Neck tendons retextured to look like metal
Leg tendons retextured to look metal as well