As I'm sure most of you are aware the achievements for Eyedol and Shadow Lords are already out, thanks to Trueachievements.com we can see the names and thumbnails of the secret achievements.
The Hatchery's Secret
This one depicts what looks like retro Riptor in her Tactical accessory set on Orchid's stage.

Infiltrator
This one seems like it is showing Sadira crouching in front of who I think is Mira in her Jack of Blades accessory set.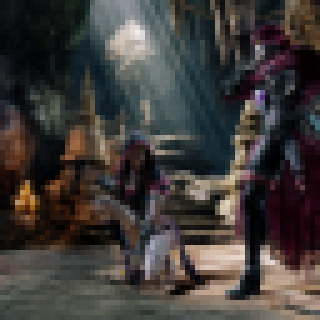 The descriptions for them just say "Continue playing to unlock this secret achievement" so its left to us to figure out what they're for, that is if you're impatient like me and are eager for something to talk about.