When the ■■■■ is the Shago´s Update?
Sometime in the first half of December we're to believe.
Jesus first minute of December and ppl instantly assume its time for Shadow Jagos update? saw this comin a mile away
Can't wait though. December is here.
MY BODY.
IT CALLS FOR SHAGO.
Early to mid-December of this month

This post was flagged by the community and is temporarily hidden.
What, you don't have the update already? How dare us…

Not long now. No more than 30 days. No less than 1 day. Hope this helps.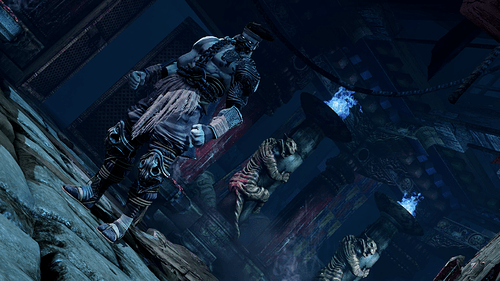 Considering the "Challenge Accepted!" Challenge goes active in 9 days, my official prediction is that the Shago update drops next Wednesday - 8 days from now.
Especially considering the Challenge is to complete Ultra Combos, and people are likely going to be interested in doing Shadow Jago's a few times once he releases…
Had I known the exact date when Shadow Jago was coming out when I made those Challenges, I surely wouldn't spoil the date in such a fashion. Those two things aren't mutually exclusive. Sorry for the less than helpful hint.

Well, no more guessing on the month. Any week now. Could be as late as the week of the 21st. I can't imagine the update hitting in between Christmas and New Years. I would not predict this week. I'm guessing either the week of the 14th or 21st.
I hate to be the semantics guy, but this is the underlying text I read here:
"I didn't set out to place the Challenge to coincide with the update, but ended up doing so."
"The Challenge and update don't HAVE to be separate/could fall on the same day, but might?"
So if you were attempting to say for certain that my guess is incorrect, I think the wording of your response was a bit unclear.
I actually think you were giving the above hints (and I don't expect a response to this!) so we'll see what happens in the next week or so!
I have done my job as Community Manager perfectly! Leave em thinking.
Shadow Jago in pic? That not enough… Just tell us what's his instinct mode?
Im sure his instinct is Infinite Shadow Surge while instinct is active… plus the Shadow tether.
I doubt it would be anything else.
So, we're just left to contemplate with the "less than helpful hint" of 9 days. @rukizzel I love you sometimes, lol.
OH MY ULTRATECH!!! I KNEW SHADOW JAGO GET TRAILER!!!

I HOPE KIM WU'S TEASER IN SHADOW JAGO TRAILER!!!
I need someone call 911 for me… Because I broken my hype…
Where did you get that screen shot!?
The KI twitter account, I think. It was either that or @rukizzel twitter
News will never come from our personal accounts FYI. This definitely came from the KI account! I may have RT'ed it though.