We all have our favorite Killer Instinct fighters, but have you ever stopped to imagine who would genuinely win in a do or die fight in the world of KI?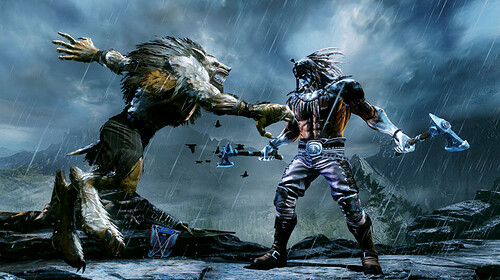 Sabrewulf tracks down Thunder to North America (in Season 3) with the hopes of discovering a mystical cure for lycanthropy that Thunder's tribe may know about, but Thunder lashes out defensively at the infamous werewolf, and the two classic fighters fight it out until Sabrewulf beats down and spares Thunder to gain any information he may have. Thunder tells Sabrewulf that there is not a cure that his people know of, and Sabrewulf accepts this dead-end of a hopeful thread before continuing his fight against the forces of Gargos.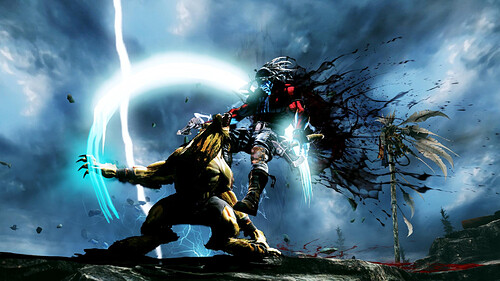 But what if Sabrewulf and Thunder had an ultimate fight to the end? Who wins? Why?
-Zenek