Hi KI Crew!
I'm FINALLY able to share something that I've been working on for way too long: Riptor Stickers! I collaborated with my artist pal "Omen" Omnaya (@StarschArt on Twitter if you'd like to commission her to make killer art for you too!) a while ago, and I was finally able to make a small test batch of Ultratech-approved Riptor Stickers.
I had 'em made via Sticker Mule, and I am very impressed with the quality of the final product. They're sturdy dino stickers, and I was so happy with how well they turned out, I stuck one on the back of my PC.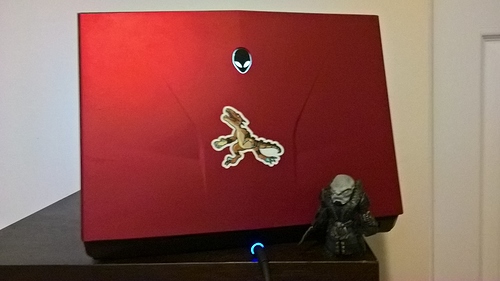 (General RAAM for scale)
I'd LOVE to make more stickers of Riptor and more KI fighters soon, but hey- I wanted to showcase what I've got so far with the biggest fans before anyone else. As a matter of fact, it's a bit of an early showing, as the "unboxing" video I made to go with the Riptor stickers will go live on YouTube this Tuesday. I want to give away a few Stickerverse Riptors too, so stay tuned to the upcoming giveaway: https://www.youtube.com/channel/UCtkJh0F9vyxPixDxNk7hUew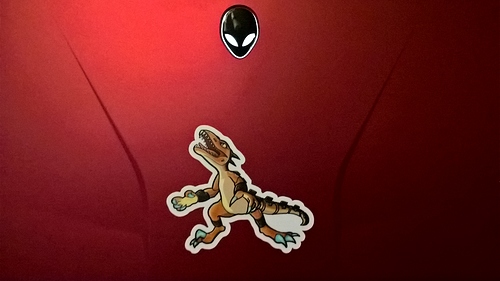 (Please don't eat the Alienware logo, Riptor!

)
Would you guys be interested if I made more KI fighters as I did with Riptor? Let me know what you think, and as always…
FIGHT ON!
-Zenek