Huge shout out to @Ravan86 for designing these excellent logos. Incredible work man!
COMPLETE!
What I've done:
-Dropped the Idea of adding Ken. Not enough space.
-Merged Arbiter and Shago's KI custom logos. Need to cover the connection point somehow. Also need to get the name of the guy who made these so I can credit him in these posts and on the art.
-Used gradients, gaussian blur and the opacity slider to enhance the light that comes off of Arbiter's sword.
-Color correction on the Prophet's Bane. (Actually an orange-y color in Halo 5!)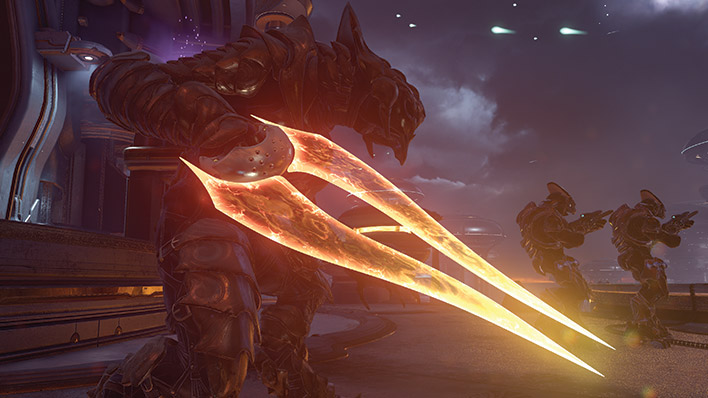 -Reposition or resize logos.
-Cover up connection between logos.
Feedback?