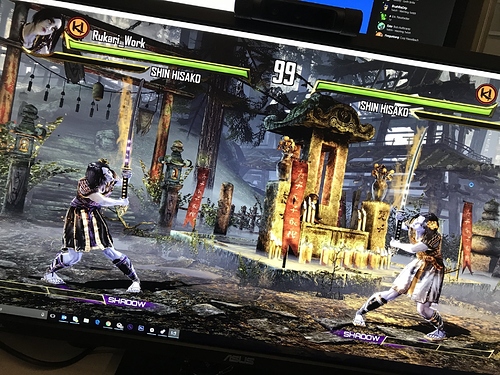 I give some explanation:
When I saw the photo I am say: horrible Position!
after I am say:
and if it is the sabre which manipulated Hisako. And maybe that the katana is drag about behind him hisako.
And to look on the sabre that is kanjis. maybe few that his a capacity which goes up on the sabre and when taken up at the most the sabre totally take up Hisako and there, IT RECOVERS, because his father is totally embodied in her!
Sorry my english is bad.