This is the Killer Instinct Random Character Tournament!!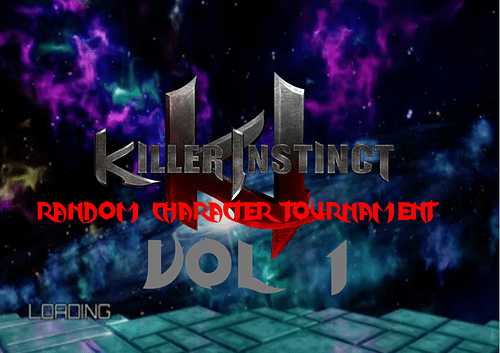 TOURNAMENT LAUNCHES ON SATURDAY, JULY 30TH, 4PM BST
PRE-SHOW STARTS AT 12PM
As of being my first KI Tournament (organized properly this time), The maximum cap for participant slots is 26, this tournament will start after the last character of Season 3 has been released. Finally making the game being 26 characters in total. Also, this tournament might go on a course of every 4 months or every year, so that the champion could try to defend their title. The characters will be randomly selected by the host (me) through random.org, and the participants will be notified which character they'll use for the whole tournament by on Challonge via message or on this topic. I will also need your Gamertag for XBL.
Remember, this tournament is designed in a way of pressure and giving not-so-good players a chance against pro players, if you lose, you'll have another chance, but if you lose again, you'll be put in the Losers Bracket, and if you lose in that, there's no coming back, and don't quit the tournament if you got a character you didn't want to use. All matches will be in Best Of 3 and will be played on-stream.
All players will recieve a character token, this is used to remember the character you have been assigned with and to make sure you don't abandon them, these will have your allocated character, your Challonge Username, and your Xbox Gamertag.
Standing character assignment:
Jago-- oTigerSpirit
Sabrewulf–
Glacius–
Thunder-- ScolioReset
Sadira-- Mandrill_Maniac
Orchid-- BigBadAndy
Spinal-- Eltony88de
Fulgore-- Ziarist
Shadow Jago-- BH swordsman09 SECOND PLACE
TJ Combo-- FallofSeraphs76
Maya-- Crainiak24
Kan-Ra-- hippie103
Riptor-- N1GHTMARE_xxx
Omen-- PV Xenoraptor
Aganos-- DarkJoey
Hisako-- lostCambion
Cinder-- DulXboxOne
ARIA-- DarkLrdChuckles
Kim Wu-- KevBones10
Tusk-- IND Ixion
Arbiter-- Victory Prince
Rash-- Lewisthewizard
Mira-- Soul Reaver 100
Gargos-- Sasuke99I FIRST PLACE
General RAAM-- Dayv0
Eyedol-- GimmyYourTortas THIRD PLACE
This will be streamed on Twitch (If I can sort it out on my Xbox that is), but here's the channel link: https://www.twitch.tv/ki_rndmcharactertour
If you're interested to enter, you can sign up here: http://challonge.com/tournaments/signup/RRU82Yy3PD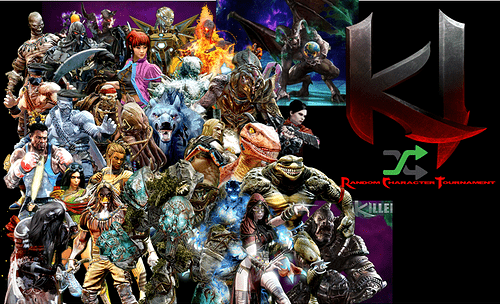 Have fun, and FIGHT ON!