It's still hurts when I read these discussions related to one's favorite system to play fighting games on. I remember how MS / Xbox at some point was the preferred platform / environment for fighting games. It made me decide to go XB1 instead of PS4 during this generation. Don't regret anything but just salty as a fighting game lover.
The reason I bring this up again is because of a small ongoing Twitter poll that's very similar to a few others I have come across over the years. Even Switch appears now (

)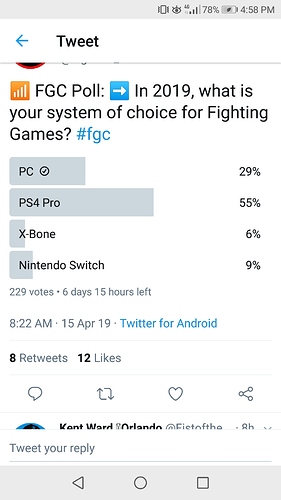 Do most big tournaments run on PS4 machines or PC/laptops?
Anyway, think KI would have been the standard for network/ online performance as well if MS had continued their support (there are more reasons obviously) or should I say, if MS had won the console war… Maybe not the most profitable genre of games but FGs have become important as an esports genre.
Just rambling a bit. Thoughts on this topic?