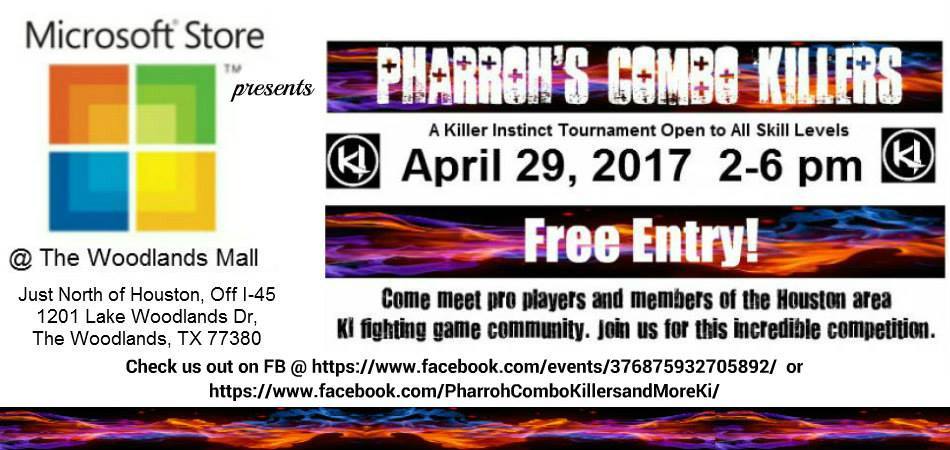 Hey everyone, Here in The Woodlands Mall TX at the Microsoft Store we will be having a local KI tournament on April 29th 2-6pm cst.
This is a FREE entry tournament. No online registration is needed, Just come on down anytime before we start the tournament and we will get you taken care of. This is the first event thrown by the MS store so prizes & or swag are trying to be worked out but We will have Free food and snacks for everyone!
We are not sure if it will be a Double elim or Round Robin event right now. that will be decided the day of the event and based on #s of the event.
Since this is a Combo Killers event we will at the least have Certificates to our Top 3!
Stream will be provided by Fightsessions.com and twitch channel will be decided at a later time.
For more information please check out our event page @ https://www.facebook.com/events/376875932705892/
Please share it around, let your friends know. Come join us and have some fun! April 29th 2-6pm cst.