Hey guys, so over the summer I've been making my very own handmade Omen Mask out of paper mache. Of course its not perfect but it's something new for me. So far its not finished, I just need to clean up a few thing on the mask. Then after that I have to paint and put on wire mesh with LED lights for the mouth and eyes. Here is the stuff I have done overtime with the project.
My First Attempt to make the mask out of Air-dry Clay

Time lapse of Second molding with Plastelina Clay (Oil Based Clay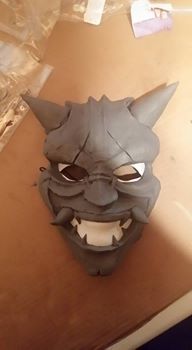 Smoothing/Prep for Mache Process by Putting on Petroleum Jelly.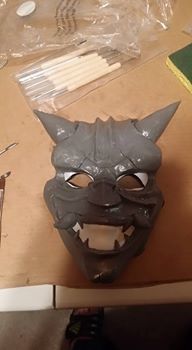 Mache Process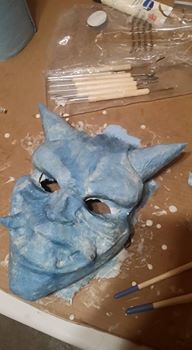 Mache Extraction/ Clay removal and touch up (Current Process)
Hope you all like my W.I.P so far. Stay Killer!