Ok guys, ladies and gentlemen!
As we all know, Kim wu has been a long debate since she's out.
To know how peoples are exactly feelling about her redesign here a sample pool.
Just make ur choice, and do it with all honesty .
Here are two pictures of the kim wu a pre concept and the last concept we actually have in game.
wich one was the most interesting to apply to KIm wu ? Also dont forget the actual kim wu is normally short ive just made her taller by strechin the picture to be even more consistant in size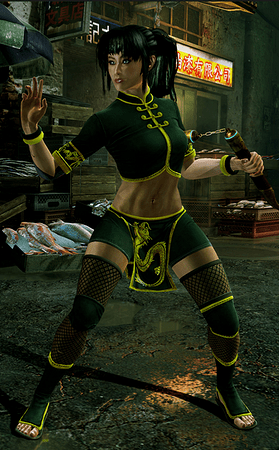 KIM wu concept cause shes tall nice face and handsome
KIM WU actual, with a size and a face remaking
KIM WU actual without retouching
lets go guys let them know what.
also here a extra


NO sexy Kim wu retro
Yes to a sexy Kim wu retro
enjoy !!!