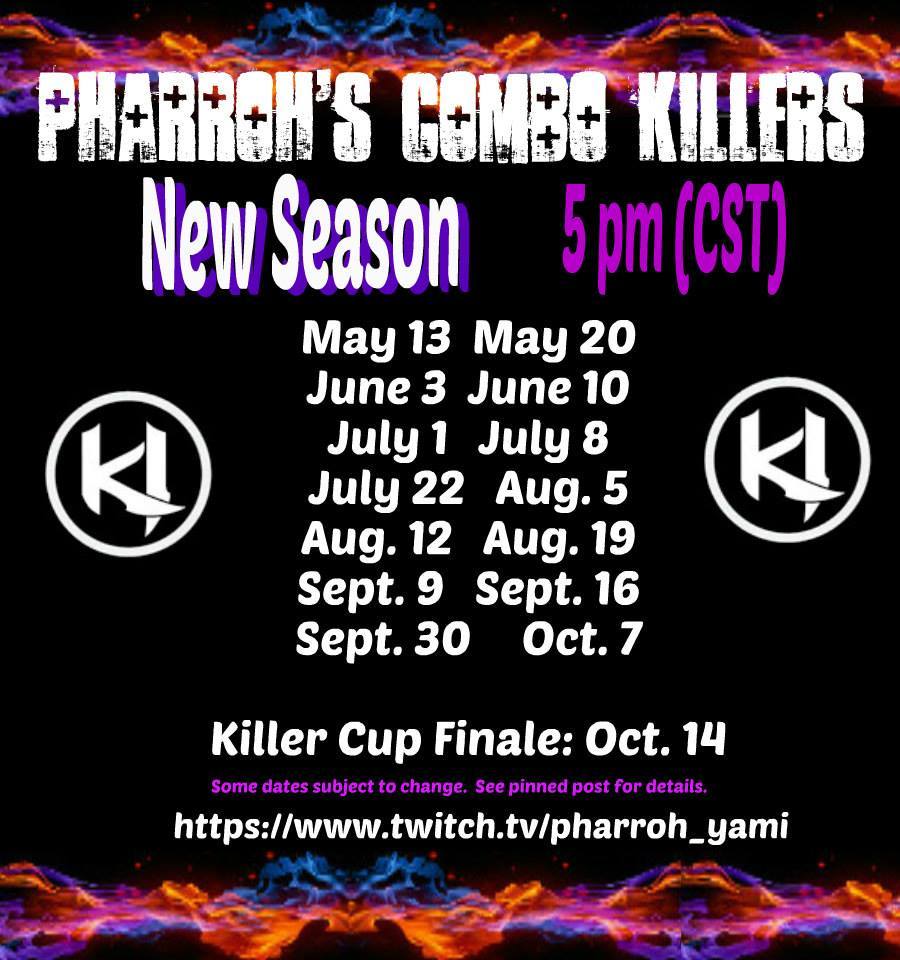 Hey everyone! We are excited to bring Combo Killers back for another great season and more awesome KI action and we hope yall are too.
We have changed the time from 6pm cst to 5pm cst this season so be aware that we will start 1 hr earlier than we did last season.
We have also changed on how our point system will work this season along with expanding the finale from 16 to 32!
For more info on the point system and rankings please check out our fb page here --> https://www.facebook.com/PharrohComboKillersandMoreKi/
1st Place will win a 16 bit Rash Bead art made by yours truly Yokoh, Check out his bead art @TFCBeads on twitter and TFC Beads on FB, He has some awesome stuff and will make whatever you want! Definitely contact him to get your bead art today!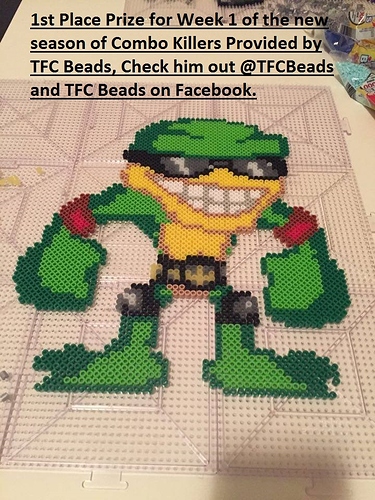 1st = Automatic Qualification for Finale + 20 points. 2nd = 15 points.
3rd = 10 points. 4th = 5 points. 5th = 3 points.
The Sign up link for this saturday is right here --> http://challonge.com/PCKW12017S
Please read all the rules for the tournament and sign up with your GT spelled properly, If you have a space in your GT please use a underscore instead on challonge.
Hope to see yall previous Combo Killers Champs come back and new faces as well!
If you have any questions or concerns please feel free to contact me and if you know anyone interested in signing up tag them or share it around! It takes the community to grow the community!