Hey guys, figure it's inevitable that we'll be getting more awesome colors for everyone in the future, including for Hisako. Figured we should make a wish list.
Here's my girlfriend's suggestion. She made this in photoshop.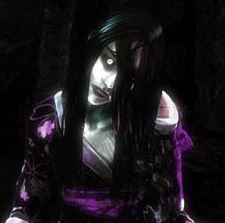 Ultra pale skin (even for Hisako) with dark blacks and purples for color.
What do you guys think would be good for Hisako colors?