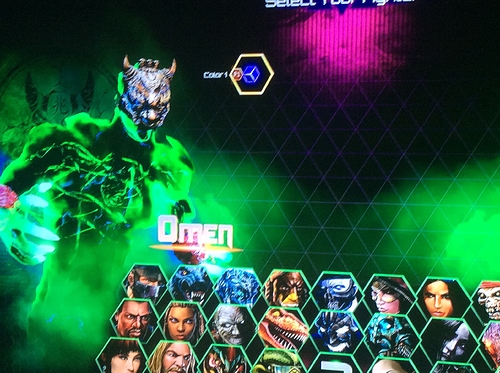 So, this surprised me. FYI, it seems to be purely on the character select screen, the VS screen and gameplay went back to the normal model.
I went to watch some cpu fights while eating my dinner, selected omen and quickly scrolled down to his mimic skin, where I was greeted with the above image. As soon as it loaded his model again for the VS screen he was back to normal. I've been able to replicate this many times, since it's a matter of speed, rather than luck
The accessories used are the same as my custom omen 3, so it's possible it's loading that as I flick down to the mimic skin, situated right on top of the 3rd slot. I've only been able to get it to work with omen, I've tried TJ too but no dice.
It's obviously a glitch (and yes I will put it into the official bug reporting thread) but this shows that they have some capacity to use accessories, which means it's not impossible that we might be able to customise mimics eventually.
TLDR: mimic omen can wear accessories on the character select screen but not in gameplay. No success with other mimics yet but that doesn't mean it's impossible.