Hello!
After the launch of Shadow Lords pack, I found myself with a problem.
My Microsoft Store App on Windows 10 keeps showing up that my PC does not meet the requirements for playing the game and shows the game is corrupted, asking to do a full reinstall of it every time I close the game.
What's up with that??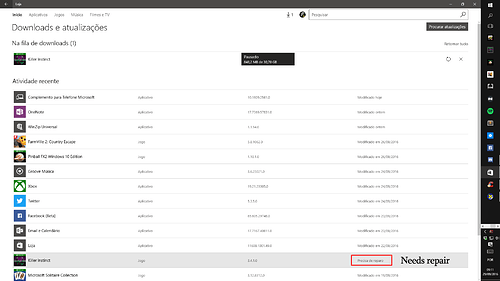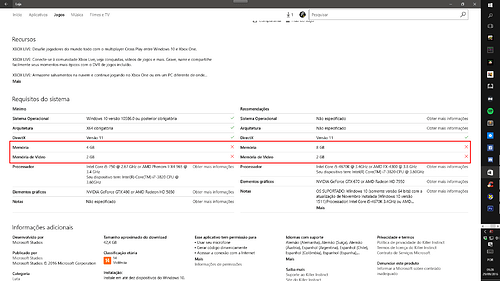 My computer specs:
System Information
  Time of this report: 9/29/2016, 09:03:19
         Machine name: MANOEL-ASUS
     Operating System: Windows 10 Pro 64-bit (10.0, Build 10586) (10586.th2_release.160906-1759)
             Language: Portuguese (Regional Setting: Portuguese)
  System Manufacturer: System manufacturer
         System Model: System Product Name
                 BIOS: BIOS Date: 12/24/13 15:27:20 Ver: 46.08
            Processor: Intel(R) Core(TM) i7-3820 CPU @ 3.60GHz (8 CPUs), ~3.6GHz
               Memory: 16384MB RAM
  Available OS Memory: 16322MB RAM
            Page File: 6632MB used, 14042MB available
          Windows Dir: C:\WINDOWS
      DirectX Version: 12
  DX Setup Parameters: Not found
     User DPI Setting: Using System DPI
   System DPI Setting: 96 DPI (100 percent)
      DWM DPI Scaling: Disabled
             Miracast: Not Available

Microsoft Graphics Hybrid: Not Supported
DxDiag Version: 10.00.10586.0000 64bit Unicode
---
      Card name: NVIDIA GeForce GTX 760
   Manufacturer: NVIDIA
      Chip type: GeForce GTX 760
       DAC type: Integrated RAMDAC
    Device Type: Full Device
     Device Key: Enum\PCI\VEN_10DE&DEV_1187&SUBSYS_84A81043&REV_A1

Dedicated Memory: 4062 MB
Current Mode: 1920 x 1080 (32 bit) (60Hz)
Monitor Name: BenQ RL2240H (Digital)
Monitor Model: BenQ RL2240H
Monitor Id: BNQ7F0C
Native Mode: 1920 x 1080§ (60.000Hz)
Output Type: HDMI