Happy 4th birthday to KI (and the Xbox One)! In celebration, we've got quite a few prizes we'd love to giveaway.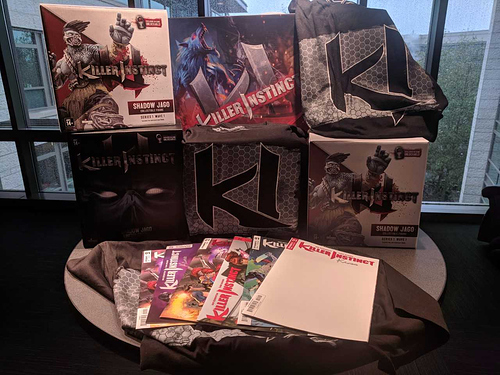 Here's how to enter:
Unlock an achievement anytime between today (November 22) and next Friday (December 1st) and post it in this thread. If you have 100% of the achievements, simply show us a screenshot of that and you'll be entered.
The achievements can be earned on Xbox One, Windows 10, or Steam so anyone can enter.
It's that easy!
Go play some KI!
Reminder that any posts that aren't entries will be deleted.

The winners of the Shadow Jago and shirt combo are:
@CrimsonRick117
@ChronoRayven
@SirAwesome77
The winner of the signed comic book set is:
And the winner of the fight stick and the Limited Edition Shadow Jago is: