GoodMorning family.


Yesterday i see a new "epic" (wtf!?!?!) pack on shadow lords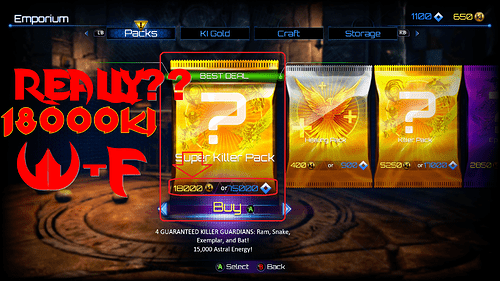 WtF?? Really Iron Galaxy Studios??? you sell this pack on price of 18000ki??? REALLY?? that cost like Killer Instinct definitive edition!!! What are you thinking???
weak UP please!!! dont ruinning the best game with acts like this!!!