Just received an update and my xbox said "KI Pin Ultimate Edition Ready" Anyone know what that's about?
Dunno. Win version got nothing…
KI Pin Edition is a special edition of KI that came out when the game did like almost 3 years ago.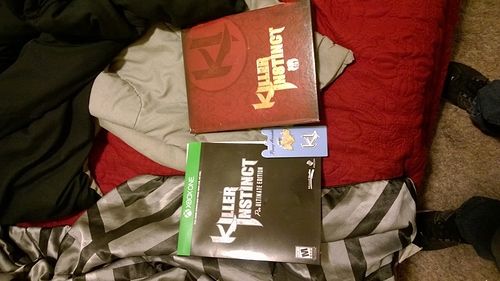 That was mine in this photo. Dont know why your version popped that up!
Huh, interesting, well according to my xbox i now randomly own the pin ultimate edition. Though since all the goods for it are physical i doubt it's any different from what i had before.
It was basically the ultra edition for S1 but you got this fancy box case and pin. it was 39.99 at the Microsoft store that I used to work at. You can't find those anymore. The Pin Ed. KI I mean.