Ok guys, This was a requested back, jeez I don't even remember when. I think it might have been during Season 2 TBH,
but I got my PC working kind of and so here is that image.
I made this with the question "What would Jago have looked like when he was in training?" and so with the help of another Forum member, I looked into Tibetan monks, the meaning behind colours used by them and put this together.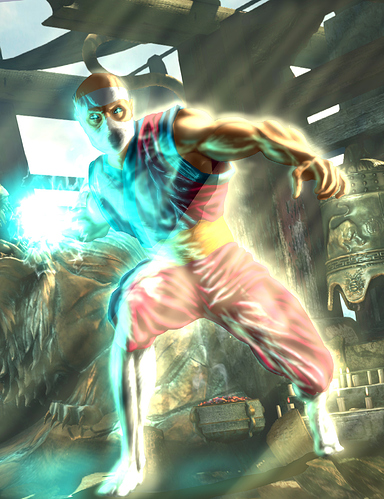 I know, I've gone over the top with the light effects, but I found a pose and thought "Yeah, let's have him charging up an Endokuken."
Well anyway, enjoy guys.