Hello ladies and gentlemen on the KI Ultra forums. It's your Omen-obsessed regular here letting everyone know what I plan on doing KI-related for the rest of 2016 leading into 2017.
YOUTUBE CHANNEL NEWS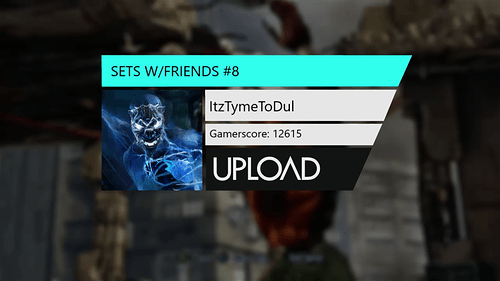 You see, in an effort to make myself a better player and promote this game I made a Youtube Channel https://www.youtube.com/channel/UCm2DVa5TwkHt9VnzhzyTawg. On this channel, i'll be posting my new video series called "SETS WITH FRIENDS". SET W/F is an effort to bring you consistent Killer Instinct content, but moreover, is my personal effort to fight every character in a FT5,7 OR 10 set to gain match-up knowledge and improve as a player. I'll mainly aim to play high level competition but anyone is welcome to challenge me. Conversely, this will not be the only content on my video. I will have discussion videos about the characters I main, tech videos, combo videos, and also other fighting game sets (i'm looking at you KOF 14).
GOT TO ACKNOWLEDGE THE OG'S
I wanted to share this with the forum community FIRST because for the past 7 months you guys have been like an online family to me and I felt the most comfortable showing you guys this.

incidentally, before I go any further, I want to give a special thanks and shoutout to @UABass for his prior approval of my goal with this channel. He is one of the main people in our community who inspired me to play KI and take it to another level. He also has an amazing Youtube channel with a very similar concept to my Sets with Friends called (currently) "Season 3 Rough/Group Sets". I advise that you guys go subscribe to his channel because he post a lot of great content here: https://www.youtube.com/channel/UCkhJAA6yKQPrXFwqnTPaUoQ
THAT'S NOT ALL THOUGH, TEAM UP TIME!!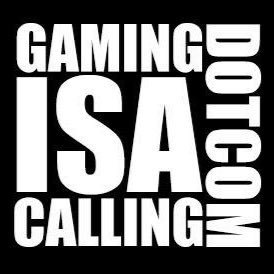 I have also teamed up with a local FGC group dedicated to everything game. They are called Gaming Is A Calling and are centralized in Washington D.C. With them, I have the ability (and means) to stream Killer Instinct with high quality that I did not have access to myself. They are willing to support me in my effort to be semi-pro so I can stop being an online warrior
. You can follow their effort to bring the FGC BACK to the forefront of esports here:
Twitter: www.twitter.com/GIACDOTCOM
Twitch: www.twitch.com/GIACDOTCOM
Youtube: www.youtube.com/user/GIACDOTCOM
HIDE YA KIDS, HIDE YA XBOX'S, I STREAM NOW!!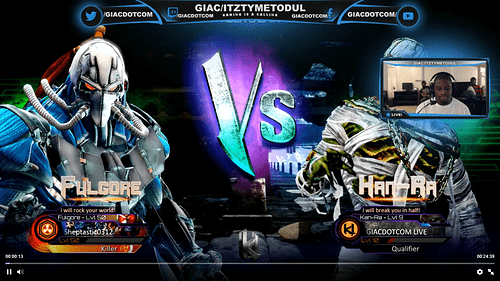 Yes, I'm collaborating with GIACDOTCOM to bring you KILLER MONDAYS with me, GIAC|ItzTymeToDul. KM is a stream where I hang out with friends in the community to play with. It starts every monday from 6:30 PM EST and last for about 2-3 hours. Not to mention, you can also follow me, the newest member "GIAC|ItzTymeToDul" on twitter: www.twitter.com/ItzTymeToDul. On a side note…I wonder who that guy in the screenshot is…hmmmmmmmmm. ANYWAY!
IN SUMMARY
The SPARKNOTES version:
-New Youtube Channel - Where I post sets, combos, tech, other fighting games.
-New Team Sponsor - (GIAC) [Gaming Is A Calling].
-New Stream Schedule - Every Monday at 6:30 PM EST, where I hangout in a lobby and play KI with the community.
Thanks you guys for taking the time out of your important days to read this thread, I appreciate your time and support and I love every single one of you (not romantically but like buddy buddy like). Until next post, take it easy! Thank you