It's okay if you don't want to tell, just asking.
I myself am from Finland.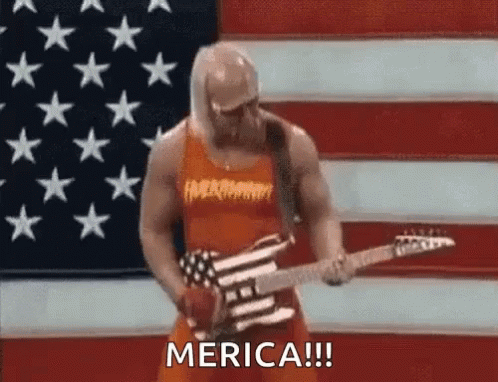 Merica.
Cool!
Nice gif, Hogan is great wrestler. (Or was, not sure if he still wrestling).
I believe he's mostly retired at this point, but occasionally makes a small appearance every now and then. Dude had a lot of back surgeries over the years.
What I read from wikipedia, he apparently is still wrestling
Poor Hogan

Born and raised in the United States of America
Nuff said

USA but more specifically Oklahoma
Aaw, cute picture.

OKC to be more specific.

Glad you like the pic. It's a cute one, for sure.
I think he might mean Texas.
You are correct and not only that, Austin is the capital of Texas.
Riverside District, in Austin Texas USA!!

From Chicago tho!!
Yeah. I like cute things.