One Ink Drawing everday for the month of October.
Please join in if you can.
Here's the Official Prompt: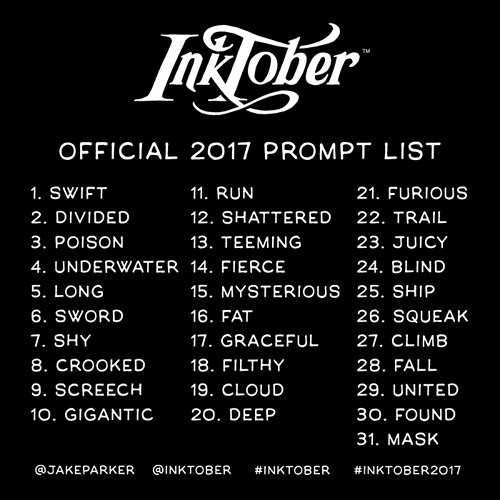 You have mad skillz. I am exited to see what you draw.
Thank you

I have no artistic skills whatsoever. I do write, or I used to, anyway. The last piece I composed was the day after Robin Williams left us.
My sister convinced me that it would be good to use Inktober prompts to get me back to the craft, that it would help me to work out some of the gunk in my life and in my head. So I have been, ink, no scratching out. Pure Kerouac, first thought, best thought, gallon of cheap wine.
Thanks for posting these. It's been cathartic, thus far.
Finished Riffraff but will have to end the week with this one.
No more inktober for me until next week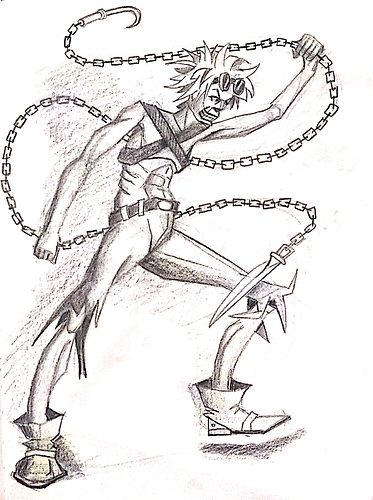 That drawing wouldn't be inspired by Berserk would it because that's what it reminds me every time I look at it, nice job.