Hey IG can you guys do my guy Tusk a favor?
He's an immortal human warrior forged directly by the Heavens themselves indeed. Which means he's old, probably 1000's of years old. ■■■■ probably 10's of thousands O_O.
I just thought in essense of that his sub-theme be changed from Wolf to Mammoth. His voice overs with the word wolf in it should be replaced with Mammoth. Instead of saying Wolf Spirit upon instinct activation he should say Mammoth Might.
The wolf image at the base of his hilt should be this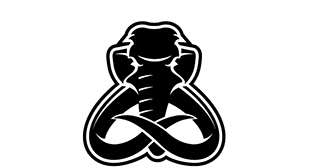 As a man named Tusk who lived when Mammoths lived, probably being given his name because he single handedly removed the tusks of a Raging Mammoth possesed by a primordial relative of Omen. A warrior probably from the Ice Age, probably the ancestor of all European Homo Sapien as he made children with the African migrants who first entered Europe 10's of thousands of years ago. His animals should be a Mammoth with which his name aptly calls to.