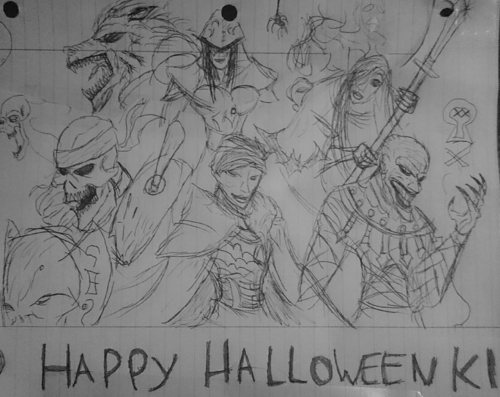 Just thought I'd share a sketch to celebrate the horror characters of KI.
Spinal
Sadira
KanRa
Hisako
Sabrewulf
Mira
You mention Halloween and im here in a flash lol

Sick artwork dude!
How does Sadira fit into a horror trope?
Creepy spider lady is the only solution I had for that one.
Thank you good sir

If you think this was good, I got a good one planned for December.
Nice, I look forward to seeing it!
Are we going to see reindeer Sabrewulf in art form?
Lol I imagine like 8 sabrewulfs with antlers pulling a slay with christmas TJ driving

Wasn't planning that, but something similar may occur lol.
All Xmas costumes will be added, that I can assure you.
Speaking of October, I recently uploaded another seasonal sketch, however this one isn't exactly KI based…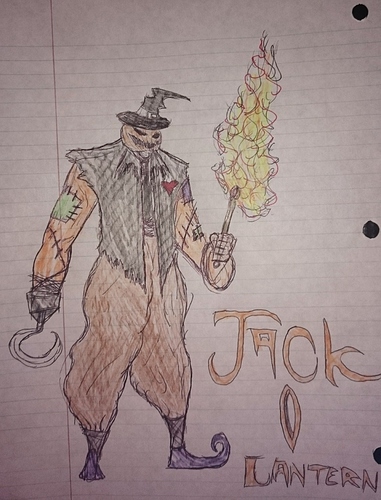 Yoooo! If he's exist in KI universe, then I will main him for sure!

Intro - Walks onto the stage while igniting the torch.
"I am no ordinary fable…"
Outro - Re - ignites torch, then before blowing the fire he claims…
"Long live The Pumpkin King!"