Well, I didn't win a Cinder color 10 on twitter, and I'm not sure when (or if) it will ever come out, so I decided to make this in the hopes of keeping the dream alive. I don't have any fancy digital graphics setups, so I just used older, traditional media to make it. Someday, I'd like to get a nice tablet or something to do more professional stuff with, but until that day, I'll stick to good old fashioned Sharpie Pen, Marker, colored pencils, and mechanical pencil for the time being.
Hope you guys like it.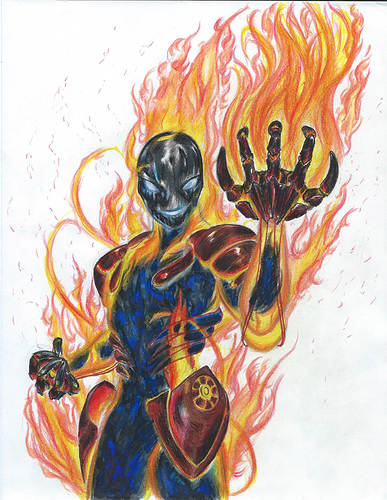 On a critique note, I think I rushed the flames and they came out a little too cartoony.